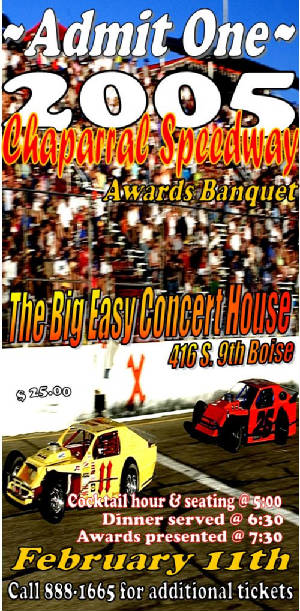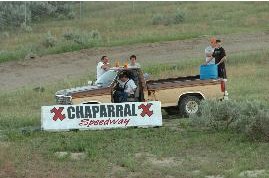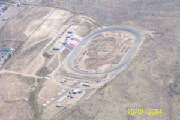 CHAPARRAL SPEEDWAY
The resurrection of the "Fastest Short Track in Idaho"
In the News
This track has been closed since the winter of 2005, there have been no events held to the current date.
2005 Chaparral Speedway
The 3rd annual Awards Banquet will be February 11, 2006. The Big Easy Concert House on 9th St. in Boise will be the location. Cocktail hour and seating will begin at 5:00 with a Big Easy dinner scheduled for 6:30, awards will begin at 7:30 and a rock & blues band will complete the affair at 10:00. Tickets will be available at RO-HO Muffler in Meridian at $25 each. Only 300 tickets will be offered as seating is limited.
Tickets are scheduled to be available the January 16th at RO-HO Muffler 888-1665. Hope to see you all there!